With the advancement of time, everything needs advancement and quick response, 80 percent of the population shifted on social media, so social media marketing is the best or powerful way for businesses of all sizes to reach prospects and customers. There is a need to talk to your customer through social media platforms such as Facebook, Twitter, Instagram, and Pinterest.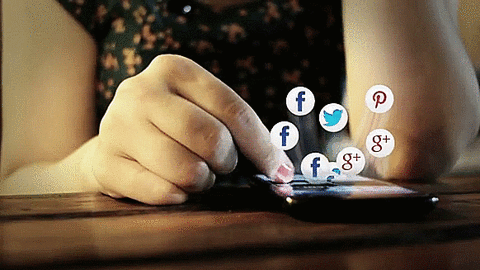 One of the best internet marketing tools is Social media marketing, or SMM, which helps to target the audience and allows two-way conversation
One of the best internet marketing tools is Social media marketing, or SMM, which helps to target the audience and allows two-way conversation. The basic slogan of SMM is, the brand should be where the audience is. This sharing and posting of content help to reach the goals. Social media marketing includes posting text and image updates, videos, and other content that drives audience engagement and paid social media advertising.
BOTLIE is here to provide you with an introduction to social media marketing and some starter social media marketing tips and training to improve your business's social presence.
With these tips, you can start developing your own social media marketing expert plan.
First, set your goal and ask to yourself…
What do you want to achieve through social media marketing?
Who is your target audience?
Where would your target audience hang out, and how would they use social media?
What message do you want to send to your audience with social media marketing?
How Social Media Marketing Can Help You Meet Your Marketing Goals
Social media marketing can help with several goals, such as:
Increasing website traffic
Building conversions
Raising brand awareness
Creating a brand identity and positive brand association
Improving communication and interaction with key audiences
If you are still in need of a social media marketing company, we are here to explore your business. Our professionals will bring potential customers to your business by using different strategies and techniques. We are offering the following social media marketing services.
Social Media Audit And Strategy

Social media strategy is a plan to create a social media post, and an audit is a review of matrics' growth in a long and easy-going way.
Content Creation And Promotion

Content is the essence as it engages your customer and landlord with your business. An on-time promotion will also help in this regard as it deals with the buyer persona.
Tracking And Reporting

This will help to track the success path and to collect the correct data for your website. We will keep an eye on bringing the traffic.
Multi-Channel Integration

This strategy is used to do a business (selling and buying) by using different social media channels like email, social media, print, mobile, television, and many more.
Social Listing And Monitoring

It is computing the website's popularity by collecting information from multiple channel integration such as Twitter, Facebook, and others.
Social Media Advertising

We will help you in bringing conversation rate and sale with the lower cost of acquisition. To reach out to your business to the target audience, this tool is essential to help.